Mace takes on 45 electricians directly from supplier Mayfair Building Services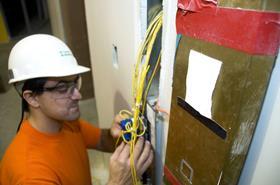 Mace has taken on 45 electricians directly from M&E supplier Mayfair Building Services to carry on work on a number of jobs, after the subcontractor encountered financial issues.
A spokesperson from Mace said: "We have a well-established process in place for the rare occasions when we have issues with suppliers.
"In the recent case of Mayfair Building Services, we have been able to ensure that none of the operatives working on our major projects have lost their job and no time has been lost."
Mace declined to comment on which jobs were involved.
A call to Mayfair Building Service's head office in Kent went unanswered.