Como is to deliver the fit out at St Peter's Square for law firm DLA Piper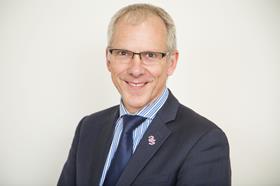 Law firm DLA Piper has appointed Mace's fit-out and refurbishment arm Como to deliver the £3.4m fit out of its new home at St Peter's Square in Manchester's city centre.
Como will manage a fast turn around project, which will take place while the building is occupied.
The firm will fit out the eigth and nineth floors of the building to Cat A and Cat B standard, as well as installing a bespoke staircase.
Trevor Bacon, business unit director at Como, said: "I am delighted that we have been appointed to deliver such a high-profile project for one of the UK's leading law firms.
"This appointment confirms Como's expansion of work outside of London and we are delighted to be able to bring our strong track record of delivery to Manchester."