Retirement homes developers expects to raise £70m from initial public offering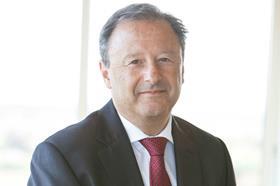 Retirement homes developer McCarthy & Stone has confirmed that it plans to float on the London Stock Exchange.
An initial public offering of shares is expected to raise £70m, which the firm said will provide further investment into land and construction.
The flotation plans come after a strong year in 2015 for McCarthy & Stone, with underlying pre-tax profit up 42% to £88.4m and revenue up 25% to £485.7m.
McCarthy & Stone is targeting an investment of £2.5bn in land and build over the next four financial years in order to grow the business. The firm is also looking to sell around 3,000 units per annum over the medium term.
McCarthy & Stone currently has a 70% market share of the retirement homes market.
Clive Fenton (pictured), chief executive officer of McCarthy and Stone, said: "This is an incredibly exciting time in the Company's evolution. There is a structural under-supply of specialist retirement housing in the UK and McCarthy and Stone has the expertise, track record and financial strength to address this need.
"We have a proven business model with high barriers to entry and a strong brand that resonates with our target customers supported by an industry-leading record for customer satisfaction.
"Listing on the London Stock Exchange will provide the ideal foundation for the Group to move to the next stage of its development and the Board and I will continue to work hard to deliver on our ambitious growth plans."