Contractor to split into five divisions to allow for continued growth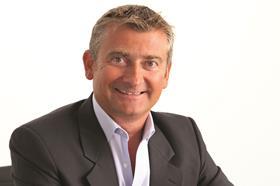 McLaren Construction has announced plans to restructure into five operating divisions as it seeks further growth.
The company under the existing McLaren Construction Group will split into London, South, Midlands & North, major projects and international divisions.
The firm said the restructuring would allow it to align itself more closely with its customers and recognise and reward high performing regional teams.
It said the changes, which will take place immediately, will not result in any job losses in the firm's 700-strong staff, but will instead see employee numbers grow.
The firm will continue to be led by executive chairman Kevin Taylor (pictured), along with group managing director Phil Pringle.
McLaren Construction will continue to operate from its Chiswell Street and Curzon Street bases in London, as well as its Brentwood, Birmingham, Leeds, Warrington, Abu Dhabi and Dubai offices.
McLaren Group managing director Phil Pringle said: "In this current market it is crucial for construction businesses to remain close to their customers and to fully incentivise their teams. While McLaren Construction is currently trading profitably, our performance can always be improved as we seek to gain market share and grow our customer base.
McLaren Group has recently won contracts worth in excess of £220m, including a £48m office development for Mercer Real Estate Partners in the City of London and has been selected as the preferred bidder on contracts worth over £500m.