Acquisition being part-funded by share placing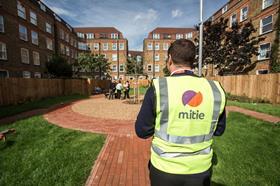 Mitie has sold its social housing maintenance business to services group Mears for up to £35m.
Mears will be placing shares with investors to fund an initial cash payment of £22.5m, with a further £12.5m set to paid once certain earnings targets have been met.
Following the acquisition announcement Mears' shares fell by more than 8% to 337p.
Mitie, which had been the subject of a probe by the financial watchdog the Financial Conduct Authority after a profit warning in 2016 had sent its shares tumbling, has been looking to sell a number of its housing operations as part of a corporate overhaul.
The deal is expected to complete at the end of this month and will see the housing activities of Mitie Property Services (MPS UK) transfer to a new company called MPS Housing Limited, enabling Mears to buy just the housing services. The commercial painting and roofing refurbishment division will remain with Mitie's engineering services division.
Mitie's housing arm, which employs around 1,000 staff, last year generated an operating loss of £800,000 on sales of £128m.
David Miles, Mears' chief executive, said the acquisition would "strengthen the firm's market leadership and contract profile in social housing".
Last year Mears, which employs 12,000 people, reported annual turnover of £900m and a pre-tax profit of £37m.