Reports that contractor and housebuilder Miller Group is considering a stock market float described as 'hugely speculative'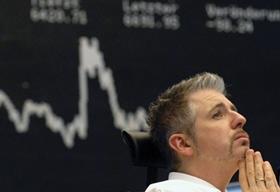 Last week reports emerged that Miller, which is owned by private equity firm Blackstone and the Miller family, is considering a stock market float, on the back of the resurgent housebuilding market.
According to the reports, Miller, which is based in Edinburgh, is set to appoint a banker in preparation for a debut on the stock market, with the firm following Crest Nicholson, after the latter listed on the London Stock Exchange in February, five years after it was taken private.
Miller Group declined to comment on the report, but a source close to the firm described it as "hugely speculative", adding that Miller had not appointed advisers and that it was unlikely that Blackstone, which took a 55% stake in Miller at the end of 2011, would be ready to end its involvement with the firm at this stage.
"Although a private equity shareholder will look for an exit at some point, it seems pretty early for that right now," the source said.
The source added that far from being "a pure housebuilder" Miller had construction, property and mining divisions, which made simple comparisons with other housebuilders misleading. "It [the report] is reading across from other parts of the industry, but is highly speculative," the source said.
In its interim results for the six months to 30 June 2013, Miller's housing business reported a 50% increase in pre-tax profit from £4.4m to £6.6m in the first six months of 2013, with revenue flat at £125m.
But Miller Construction reported a pre-tax loss of £2.4m compared with a loss of £0.8m over the same period of 2012, despite the division significantly increasing revenue to £193m, up from £113m over same the period last year.
Overall the group posted an increase in pre-tax profit from £0.4m to £4m in the first half of 2013.