Contractor to build 924 homes in north Tyneside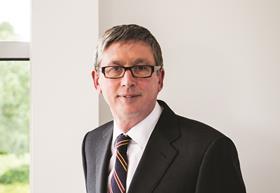 Contractor Miller construction has signed a £78m PFI deal to build 924 homes for older people in north Tyneside.
Miller, working in a partnership called Solutions 4 North Tyneside with investor Equitix, said the deal would see homes built and refurbished across 26 sites. The deal, with North Tyneside Council, will see the partnership build 10 new-build schemes and refurbish 16 existing retirement homes by 2017, creating up to 500 jobs.
The partnership will then maintain the homes for 28 years.
Chris Webster, chief executive, Miller Construction, said: "We are very pleased to have secured financial close on this project and look forward to starting work on six of the 26 sites, to deliver these facilities for the communities across North Tyneside.
Elected Mayor of North Tyneside, Norma Redfearn said: "This is one of the biggest and most exciting schemes in the country and one which will make a real difference to older people in North Tyneside. By transforming and revitalising retirement homes available for rent, we will be able to offer modern, appropriate homes where people can live independently, even if their needs change."