But sharp jump in revenue and strong order book signals business is on track for improved performance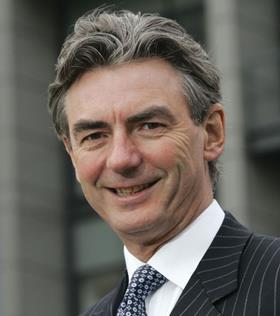 A number of problem jobs tipped Miller's construction arm into the red last year, but the firm said a sharp jump in revenue and a strong order book showed it was on track for an improved performance this year.
Reporting its results for the year to 31 December 2013, Miller posted group revenue, including share of joint ventures, of £817m, up 32% from £620m the previous year.
Pre-tax profit across the group rose 58% to £10.4m
However, the firm said its construction business posted an operating loss of £4.6m over the year, after write-downs on "a limited number" of contracts dragged down its performance.
But turnover in the construction business showed strong improvement, up 58% to £409m (2012: £259m), while the firm said its construction order book hit record levels at £1.8bn, up from £1.5bn at the end of 2012.
The firm said: "Miller Construction recorded an operating loss of £4.6m, primarily reflecting losses on a limited number of contracts that had been procured competitively on the basis of price.
"As we have made clear, we no longer tender for projects on this basis unless they are projects with clients with whom we have ongoing, long-term strategic relationships and are at commercially viable margins.
"Miller Construction delivered significant improvements in the quality of its order book during 2013.
"The key focus on framework contracts with public sector and regulated bodies provides greater certainty of work over the medium-term with an improved risk profile."
The firm's housing business posted operating profit of £22.8m, up 57% from £14.5m, with revenue of £330m, up 24% from £266m the previous year.
Total completions rose 12% to 2,053 units (2012: 1,831).
Keith Miller, Miller Group chief executive, said: "Miller Homes continues to benefit from increased demand, improving selling prices and a balanced sales mix, and is delivering increasing margins.
"In our Construction business we have taken the necessary steps to deal with the loss-making contracts.
"The business is now focused on frameworks and aligned to clients with long-term programmes of work.
"This is a strong set of results which provides an excellent base from which to plan the next stage of Miller Group's development."