Over 16,000 have saved money since changes were introduced in November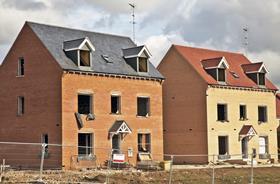 The government has said that more than one million first-time buyers will benefit from the scrapping of stamp duty over the next five years.
During the Autumn Budget on November 22, it was announced that stamp duty for first-time buyer purchases up to £300,000 would be abolished, also making this available for the first £300,000 of properties worth up to £500,000.
The government has said this means a stamp duty cut for 95% of first-time buyers who pay it and no stamp duty at all for 80% of first-time buyers, with savings of up to £5,000.
It also revealed that over 16,000 are estimated to have saved thousands of pounds since the changes came into effect at the end of November, with over a million first-tome buyers set to benefit in total over the next five years.
Prime Minister Theresa May said: "In the autumn, we set out ambitious plans to fix the broken housing market and make sure young people have the same opportunities as their parents' generation to own their own home.
"This has had an immediate impact, with thousands of people already making savings thanks to our stamp duty cut, and over a million first-time buyers over the next five years are expected to save money that they can put towards a deposit, solicitors' fees or furniture."
In the Autumn Budget, Chancellor Philip Hammond also announced that £44bn would also be invested into the housing sector with the aim of building 300,000 homes per year by the mid-2020s, marking a significant jump from the 217,350 that were added to the housing stock in the financial year ended March 2017.
He also revealed a £1.1bn Land Assembly Fund, £2.7bn further for the Housing Infrastructure Fund, £630m for the remediation of small sites, £1bn of further borrowing headroom for councils to invest in building affordable homes and £8bn of government guarantees to underwrite loans to small builders.