Number of people employed by railway approaching 1,600
Average pay packets for those working at the company behind the HS2 railway have topped £60,000 a year.
The number of people employed by HS2 Ltd is just under 1,600 with average salaries coming in at just under £60,200 a year.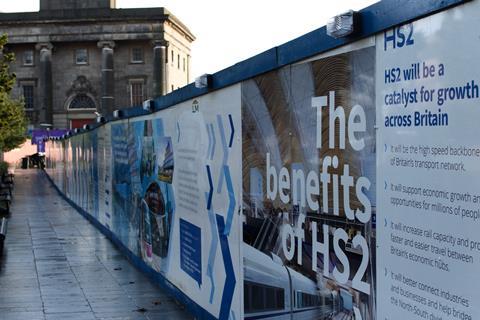 The minister in charge of the project, Andrew Stephenson, said the wages figure was for the end of last month.
He was replying to a question from Tory MP Philip Davies, who has been a vocal critic of the HS2 project.
Stephenson said the figure did not include non-executive directors, independent panel members, project representatives and non-HS2 Ltd staff such as secondees, engineering delivery partners and agency staff.
According to the Office for National Statistics, the median monthly pay in the UK was £1,962 – or the equivalent of £23,544.
The revelation about salaries comes a week after HS2 launched Cecilia – the second of two enormous 2,000 tonne tunnelling machines that will excavate the 10 mile long tunnels beneath the Chilterns.
The first machine – Florence – was launched just over a month ago with this part of the scheme being undertaken by a team which includes Sir Robert McAlpine.
Despite starting later, Cecilia will run slightly faster, aided by geological data fed back from Florence, meaning that both machines are due to break through at around the same time.
In total there will be 10 tunnel boring machines working to create 64 miles of tunnel between London and the West Midlands on the first phase of the route.