Contracting group has bought a majority stake in consultant Source8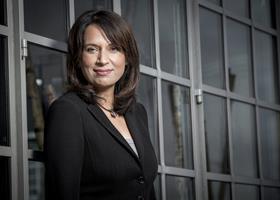 Contracting group Mitie has acquired a majority stake in £4.5m-turnover real estate consultant Source8.
Source8 offers, real estate, technology and reisk management consultancy services, particularly in emerging markets.
Mitie's stake has been bought for £2.95m, although this could rise up to a total of £15.5m depending on Source8's financial performance over five years.
Ruby McGregor-Smith (pictured), chief executive of Mitie, said: "We are delighted to have acquired a majority shareholding in Source8. This acquisition will enable us to significantly build upon our consultancy services offering and complement the services we already provide for our clients."