Mivan amasses multi-million pound order book a year after being bought out of administration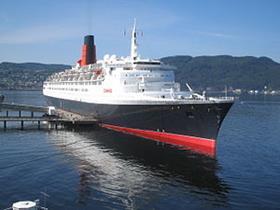 Northern Irish contractor Mivan is back up to 100-strong, a year after the firm was bought out of administration by local businessman Brian McConville.
Mivan said many of the employees were former workers that had been taken back on after losing jobs in the administration, and the firm had now amassed a multi-million pound order book.
The interior fit-out and specialist joinery company, with expertise in cruise ship fit-outs, is based in County Antrim.
Brian McConville, chief executive of Mivan and fellow Northern Irish fit-out firm MJM Group, said: "Mivan now has a healthy order book and is actively pursuing opportunities nationally and internationally.
"We have also been able to collaborate with MJM on a number of jobs in the marine sector bringing together the strength of both companies to deliver major international projects.
"We are delighted that we have been part of rebuilding Mivan and we are confident that in a very short space of time it will regain its place as one of the leading companies in Northern Ireland's construction sector."
Mivan fell into administration in January 2014, with the loss of all 289 jobs, but McConville subsequently bought the firm's assets and brand out of administration in March 2014.
Mivan twice refurbished the luxury ocean liner the QE2 (pictured).
Northern Ireland junior minister Jonathan Bell said: "The revitalisation of Mivan is very welcome news for the local community in Antrim, our construction sector and the Northern Ireland economy."