Contractor buys fellow Northern Irish firm out of administration in order to continue brand, but no jobs will be saved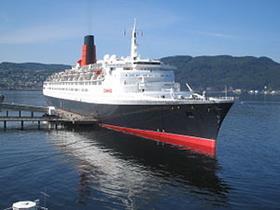 MJM Group has announced it has bought Mivan out of administration, allowing the brand to continue.
A spokesperson for MJM said the Mivan brand and "some assets" had been bought, but no Mivan jobs would be saved as a result of the move.
Mivan administrator Deloitte had axed 242 out of 289 jobs as of Monday, with the remaining staff retaining to see out the existing contracts.
Building revealed last Thursday that MJM was one of a number of firms circling its fellow Northern Irish contractor Mivan after it fell into administration earlier this month.
In a statement today, MJM Group chairman Brian McConville said the move meant the Mivan brand would continue and that MJM would operate Mivan as a separate entity.
He said: "We are delighted that we were able to rescue the Mivan brand and bring it into the MJM Group of companies. There are obvious synergies between the two operations which will allow us great efficiencies and economies of scale.
"Initially we expect to create 40 to 50 jobs in Antrim from the existing local skilled workforce and we believe that, by implementing the efficient work practices that have underpinned our growth to date, we can drive the Mivan brand back to its former glory.
"MJM have built up a strong reputation as a global player in the industry and there's exciting opportunities ahead to re-establish the Mivan brand in some existing markets and new international markets also."
On Monday, Deloitte said it had failed to find a buyer for Mivan, despite speaking with several parties interested in rescuing the stricken firm.
Mivan specialised in high-end fit-outs, cruise ship fit-outs and overseas contracting, while MJM specialises in the refurbishment of cruise liners, ferries, super yachts, as well as luxury hotel and leisure facilities, office and retail and private residential.
Previous Mivan contracts include re-roofing the historic Dome of the Rock mosque in Jerusalem and outfitting the interior of the Scottish Parliament in Holyrood.
The company has also twice refurbished the luxury ocean liner the QE2 (pictured) and outfitted the interiors of two Disney cruise liners.
The company was founded in 1975 by current chief executive Ivan McCabrey, while he was still an engineering student.