Northern Irish firm ceases trading after administrator Deloitte is unable to find buyer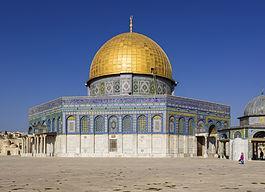 Administrator Deloitte has failed to find a buyer for stricken Northern Irish contractor Mivan leading to the axing of a further 144 jobs.
The cuts take total job losses to 242, after 98 staff were made redundant on 17 January. Mivan has now ceased trading.
Mivan specialised in high-end fit-outs, cruise ship fit-outs and overseas contracting.
Deloitte spoke to several parties interested in rescuing the remaining parts of Mivan last week but these discussions failed to translate into a deal.
Building understands fellow Northern Irish contractor MJM was following the situation, although Deloitte would not confirm if they had talks with MJM.
A small number of staff have been retained by Deloitte to finalise some existing contracts that are close to completion.
The administration came after an assessment of the business and a number of contracts cancelled by customers.
Peter Allen of Deloitte said: "The company was traded for a period of two weeks, while expressions of interest in the business as a going concern were explored.
"We received a number of indicative offers, but unfortunately no purchaser was able to complete.
"Although the business will now close, we are hopeful that there will be meaningful interest in a packaged sale of the assets.
"We would like to thank the company's employees for their support and professionalism during this time."
Previous Mivan contracts include re-roofing the historic Dome of the Rock mosque in Jerusalem (pictured) and outfitting the interior of the Scottish Parliament in Holyrood.
The company has also twice refurbished the luxury ocean liner the QE2 and outfitted the interiors of two Disney cruise liners.
The company was founded in 1975 by current chief executive Ivan McCabrey, while he was still an engineering student.