Expressions of interest due back next month
NHS Shared Business Services is looking to appoint contractors to its £10.5bn Public Sector Construction Works framework.
The seven-year deal is set to start this May with work up for grabs including main construction work, demolition, M&E, project management and architectural services.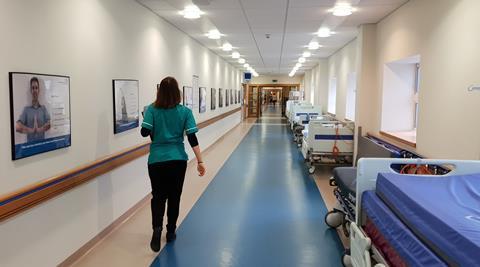 Once launched, the framework is available for the NHS and wider public sector organisations to access when required and assist them in procuring construction works projects on time and within budget.
The framework is the first iteration of a traditional contractor's framework and has been broken down into five lots with two covering national awards and the remainder for regional work.
Firms can bid for up to two lots. Interested companies have until 25 February to send in expressions of interest for the work which includes design and build jobs as maintenance jobs.
NHS Shared Business Services is a joint venture between the Department of Health and French IT firm Sopra Steria and currently have a number of related framework agreements.
Firms including Mace, Jacobs and Arcadis are on its consultants framework, while Peterborough offsite specialist Elliott and Northern Irish firm Graham are also working for the joint venture.
Just before Christmas, the health department fired the starting gun in the process to replace its ProCure 22 framework under a new agreement worth £20bn.
The existing framework, known as P22, began in October 2016 and is due to end this September.
Firms on this deal include Kier, Interserve and a joint venture between Vinci and Sir Robert McAlpine.
The expected date of publication of the contract notice will be in the middle of March. No date has been given for when contractors will be appointed to the new framework.
The work up for grabs
Lot 1 - Public Sector and Healthcare: £0m - £2.5m (12 regions) - Maximum of 10 awarded contractors per region
Lot 2 - Public Sector and Healthcare: £2.5m - £5m (12 regions) - Maximum of 10 awarded contractors per region
Lot 3 - Public Sector: £5m - £15m (12 regions) - Maximum of 10 awarded contractors per region
Lot 4 - Public Sector: £15m - £35m (national) - Maximum of 8 awarded contractors
Lot 5 - Public Sector: £35m+ (national) - Maximum of 8 awarded contractors