Firm's restructuring results in £10m of costs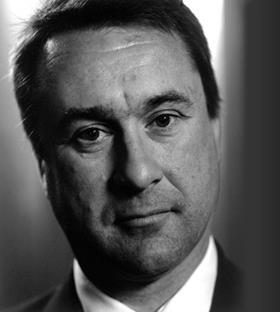 Contractor Morgan Sindall has reported a 15% fall in pre-tax profit for 2012 as restructuring cost the business £10m.
In its preliminary results for the year to 31 December 2012 the firm reported a fall in pre-tax profit to £34.2m from £40m the year before.
It also reported an 8% drop in revenue to £2bn from £2.2bn in 2011.
Plus, it said it had incurred one off costs totalling £10m in redundancy payments and property costs from restructuring its construction and infrastructure and affordable housing divisions.
Morgan Sindall's construction and infrastructure arm reported an 8% fall in revenue to £1.2bn over the period. But it also said its margin had remained steady at 1.7% over the last two years.
The firm's fit out arm held up reasonably well with revenue falling just 3% to £427m. But Morgan Sindall's affordable housing business saw revenue fall 17% to £386m with margins falling from 1.5% to 1.3%.
However, its urban regeneration arm reported a 9% rise in revenue to £62m over the period. The firm said it expected returns on its investment in regeneration to grow in 2014.
John Morgan, Morgan Sindall chief executive, said he estimated the market had fallen between 20% and 25% from its peak and therefore these were a solid set of results.
"We continue to face challenges including reductions in public spending, deferred investment decisions and higher levels of competition," he said.
"Our strategy remains to invest the cash generated from our construction-related activities in our regeneration-related activities, namely affordable housing and urban regeneration. This strategy is being tested by a drop in construction revenues and tighter payment terms from clients."
He said the firm was being more selective with its investments in regeneration schemes and infrastructure projects.
Morgan Sindall also reported a 35% fall in the valuation of its investment portfolio to £32m from £49m although this valuation included the sale of its medical property investments for £24m during the year.
Morgan said he expected the firm's markets, particularly in the fit-out and construction sectors, to remain tough. "The overall market isn't going to improve so we have to improve to be in a better position," he said.