Final number expected to be around a record £126m
Morgan Sindall has again revised up its 2021 profit forecast – for the fourth time in 10 months.
The firm first said it would beat expectations when it announced its 2020 results in February but has revised up how much it expects to make this year by three times since.
Analysts had previously been expecting full-year profit to come in at around £121m but this morning the firm said the final number would be "slightly" ahead of expectations – with the figure now set to be around the £126m mark.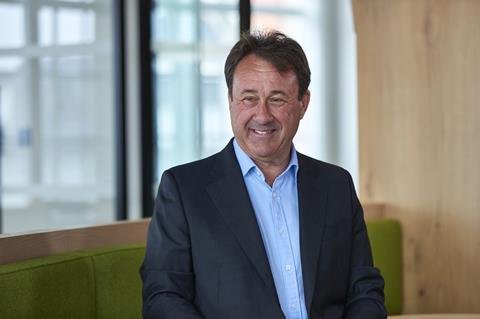 The firm, which has never previously recorded a £100m-plus profit since it was set up as Morgan Lovell in the late 1970s, said that its order book for its fit-out business was a record £944m at the end of September.
Chief executive John Morgan said the London market was booming and admitted: "It has surprised me. A lot thought working from home meant the end of offices but we're seeing a lot of businesses looking at making changes [to their offices]. As long as they want to change, that's good for us."
Its construction business is expected to turn in operating margins of 3% with infrastructure "in excess" of 3.5%. Morgan said the two businesses had hit their targeted figures but cautioned against revising them up further. "A few years ago, a lot were talking about 5% but we never went there. We'll see."
He said he expected infrastructure work to fall slightly next year but its construction order book, which includes infrastructure and fit-out, was now up 20% from the year-end to £4.7bn at the end of September.
But Morgan warned the firm was having to contend with the impact of inflation, driven by escalating costs of labour and materials.
He added: "It's a headwind and having an effect. You do a two-stage tender, put in price, get to the second stage and it's more money than the client was expecting."
The group order book at the end of September was £8.9bn, up 7% from the year end.
Average daily net cash from 1 July to 29 October was £294m with the full year figure expected to be around £290m. "It allows us to do the right thing in the long-term and pay the supply chain really well," Morgan added.
The firm is expected to announce its 2021 results next February.