Capital director tells Building lack of major projects, including third runway, led to his departure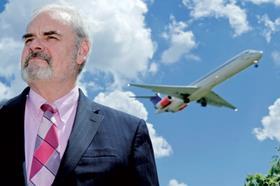 BAA capital director Steve Morgan resigned from the airport operator following the government's decision to scrap plans for a third runway at Heathrow, he said today.
Speaking to Building, Morgan said he was leaving the organisation slightly earlier than planned because he wanted the freedom to talk to major contractors and clients about what his next role will be.
He said: "For the projects I have been working on we are now entering what is primarily a commissioning phase. The next quinquennium at BAA will largely be about asset replacement rather than major new projects.
"I want the next thing I do to be a big and exciting challenge, and I wanted the right to to talk to people in the construction industry about what that next role could be, so we agreed I would stand down and pass my responsibilities on."
Morgan, who joined BAA in 2009, said it was his choice to leave, but said the timing of his departure had been brought forward from next March to allow him to look for a new role. He praised BAA chief executive Colin Matthews for being "gracious" in allowing to leave to talk to other firms.
BAA confirmed yesterday that Morgan's role will now be taken on by John Holland-Kaye, BAA's current commercial director. Morgan said the capital budget at the airport operator, which in August confirmed it will sell Stansted airport, will reduce from £4.5bn over the last five years to £3.6bn over the five years from 2014.
He said: "The original plan had been to build a third runway and terminal six, but now it seems that will not happen in my working lifetime. There are so many other great projects going on such as new build nuclear, the MoD work. I didn't want to spend the next few years watching the paint dry."
Morgan was responsible for ripping up the client's £6.6bn construction framework upon his arrival in 2009 in a bid to deliver hundreds of millions of pounds of efficiency savings, claiming to have already produced £300m of savings by summer 2010. Mr Morgan will formally leave his role on 31 October.
In a written statement Steve Morgan said: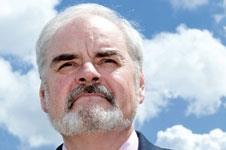 I have been at BAA for three and a half years now. My goals and objectives have all been completed. I was hired to lead the third runway project and its supporting Terminal 6, but these still needed improvements will not happen any time soon. I do not want to wait around that long to see if the runway materialises.
Right now is a good time to change the guard at Heathrow Capital. We have built a great new Terminal 2 with its satellite and the wood chip energy plant that will heat it, and the multi story car park is well underway. All the contracts are awarded and approaching completion.
Our programme is now moving into the commissioning phase with an 8% under run and we are essentially on schedule across the whole programme. We have modernised our older terminals and finished Terminal 5's satellite T5C without a hiccup. The months ahead will be focused on fitting out what we have built, commissioning and making sure everyone knows how to use what we have built.
I am proud of the results of last year's Capital Re-Engineering programme which significantly reduced our in-house costs as we moved from the role of a passive bill payer customer to that of an intelligent client. We have saved several hundred million pounds and reduced our on-cost rate from more than 18% to less than 11%, among the best in the UK.
But I am most proud of the Heathrow safety record which confirms that Heathrow capital sites are the safest in the country. Heathrow's own employees and the employees of its contractors are highly productive, deliver the highest quality workmanship, and are committed to the safety of their mates. We are "Heathrow Safe and Proud of It." BAA is now quite fit for purpose and ready to go into the next 5-year regulatory cycle which will focus on asset replacement rather than major construction projects.
I have told my staff for the last three years that a good career rotation period is three years in order to keep fresh and excited. At 3 ½ years, it is time for me to rotate into something new, fun and exciting so I asked Colin Matthews to free me to discuss another assignment.
Some of the entities I want to meet are my contractors or potential contractors and my own standards of ethics would preclude me from discussing my personal future with them while remaining a decision maker at Heathrow. MoD acquisition management is in transformation, the nuclear renaissance is upon us, there is still much to do to remediate environmental damage, and the economy will soon be recovering and will need major infrastructure renewal.
I am confident that there is a significant role for me either as an executive director or perhaps as a non-executive director sharing with others my experience and ideas about the Intelligent Client.
I will remain with BAA for a while longer. My resignation was not "with immediate effect" as was reported. I will be gradually winding down my Heathrow duties to complete discussions with my next team but I have recused myself from BAA dealings with the supply chain.