Construction Specialties launch Solarmotion Controllable Sunshades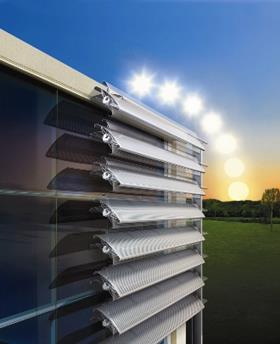 Construction Specialties has launched Solarmotion Controllable Sunshades, which the company says are able to track the sun and reduce heat gain within a building by up to 85%. The motorized system reacts to the weather to control the amount of sunlight entering the building.
The blades come in sizes from 15cm, and can be orientated vertically or horizontally and mounted either flush to the building or extended off the fascia. The system is suitable for both new build and refurbishment projects.

Construction Specialties
www.c-sgroup.co.uk