Boris Johnson's aviation tsar says government must make a decision on airport capacity before next election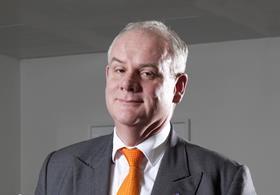 The government must make a decision on creating a new hub airport before the next election, Boris Johnson's chief aviation advisor has told the Tory party conference.
Daniel Moylan said the coalition was following every government since the premiership of Edward Heath in failing to reach a "coherent position" on aviation.
The government recently announced it had asked Sir Howard Davies to chair a commission to examine the future of airport capacity. This is due to report in 2015, sparking criticism that the politically-toxic issue is being kicked into the long grass.
Moylan, who was speaking at a fringe panel debate on Monday organised by the Association of British Travel Agents and the Airport Operators Association (AOA), said the coalition's position was unviable and complained that the post-Heath years have seen "confusion, mental decay and generally muddling through" by governments ever since.
The London mayor is campaigning for a new multi-runway hub airport to be built in the Thames Estuary to keep up with foreign competitors including Paris, Munich and Amsterdam.
Moylan said of the 2015 target date: "It must dawn on the prime minister at some point that this isn't a tactic that is going to work. I wish it would dawn on him now…so that he has a policy."
Moylan said that a hub airport in the Thames Estuary could have a dedicated rail link to Waterloo as well as connections to HS1 and HS2. He admitted that the cost of such infrastructure would fall on the taxpayer but said the economic benefits would last for "centuries".
He also claimed a third runway at Heathrow would take five years to build, only two less than building an entirely new airport to the east of London.
AOA chief executive Darren Caplan told the meeting that coalition policy on airports was an "absolute shambles" and complained of ministers' "lack of strategy, incompetence and replacing strategy with tactics".
Transport secretary Patrick McLoughlin told the conference on Monday that "all parties" should back the Davies inquiry, adding: "Like so many transport challenges, you can't just click your fingers and fix it. You need to think big and hold your nerve across decades. And the Olympics have shown just what we can do if we stick to the course."
McLoughlin also said the government would shortly publish details of the next stage of the high speed rail line from Birmingham to the north of England.