Select committee warns government's strategy is not co-ordinated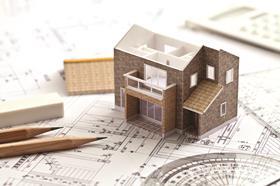 An influential group of MPs has criticised the government for failing to "spell out" its approach to construction and tackling the housing shortage in its much-vaunted industrial strategy.
Business, Energy and Industrial Strategy Committee highlighted the failure of the recent industrial strategy and housing white paper "to spell out how government and the construction industry could collaborate to tackle the housing challenge".
The criticism comes after a leaked Whitehall document recently revealed the government considered the construction sector to be "low priorirty" in its forthcoming Brexit negotiations, leading Lord Andrew Stunell to warn in a House of Lords Brexit debate that the sector had been "so far completely ignored".
The select committee report on the government's industrial strategy also warned a lack of co-ordination could scupper the effectiveness of the strategy, pointing to what it called "early signs that the government is failing to pursue a co-ordinated approach to industrial strategy across Whitehall".
The committee, headed by Labour's Iain Wright, found the Green Paper to be similar to 2015's Productivity Plan, consisting of what it described as "a long list of policy interventions [that lacked] the framework for future decision-making which should be the core of a long-term strategy".
Wright said: "Theresa May's stated commitment of an economy that works for everyone and to a more active role for government in our economy and an Industrial Strategy is a very welcome development. The UK's headline economic success has been felt by too few and that too many parts of the country have not felt the benefits of growth.
"However, an Industrial Strategy can only begin to help tackle these issues if it recognises that an economy can have a direction of travel, has a vision, and is ambitious, and co-ordinated right across government.
"Early tests such as the Housing White Paper do not suggest a government which is willing to answer the tough questions required to deliver an 'economy that works for everyone'," he added.