More than half of politicians expect projects to be late and over-budget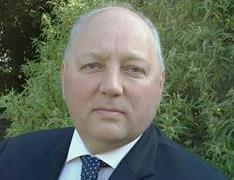 A lobby group has called on the government to take immediate steps to improve plans to upgrade the UK's infrastructure after a survey found a majority of MPs doubted current projects would be delivered on time and to budget.
The Infrastructure Alliance said a survey of 107 Members of Parliament had found 58% felt projects ranging from HS2 to the nuclear new-build programme would fail to meet key targets.
It called on the government to adopt a four-point plan to avoid the findings of the CITB-ConstructionSkills ComRes poll becoming a reality.
The alliance said ministers should:
Take immediate action to stimulate ready-to-go maintenance and minor works;
Conduct an analysis of future demand for skills to ensure the UK has a world-class infrastructure workforce available to deliver future projects;
Rebalance investment throughout the UK to rebuild activity in communities and support a more even economic recovery; and
Develop a greater consensus on the country's infrastructure needs and how they can be best delivered and paid for.
Speaking at an event at the Labour Party Conference in Manchester, Institution of Civil Engineers director general and Infrastructure Alliance member Nick Baveystock said the sector had "a pivotal part to play" in enabling economic recovery.
"Not only does it drive jobs and growth but it builds the skills we need to compete internationally," he said.
"The National Infrastructure Plan is in place but to truly to deliver the infrastructure this country needs, we have to take a long term, strategic and genuinely visionary view, taking in the whole of UK.
"Greater political consensus is imperative, not only on the programme of works in the National Infrastructure Plan but on finance and delivery mechanisms, allowing government to drive down risk and make infrastructure an attractive investment - providing industry and investors greater certainty against which to plan.
"Concurrently we must take forward 'shovel ready' projects such as road maintenance and repairs now with all that means for local jobs and growth."
CITB-ConstructionSkills deputy chair Judy Lowe said the government could reduce its welfare costs by committing to new infrastructure spending.
"Right now Government is spending £8bn in benefits for 188,000 unemployed construction workers," she said.
"If they commit instead to investment in shovel-ready projects, these people could be trained-up and working tomorrow."