Housing committee to look at pace of remediation
The chair of an influential committee of MPs has called on the government to do more to help homeowners whose properties are clad in dangerous material.
Clive Betts, who heads the housing, communities and local government committee, said the government's support for homeowners in the wake of 2017's Grenfell fire fell far short of what was necessary to address the situation.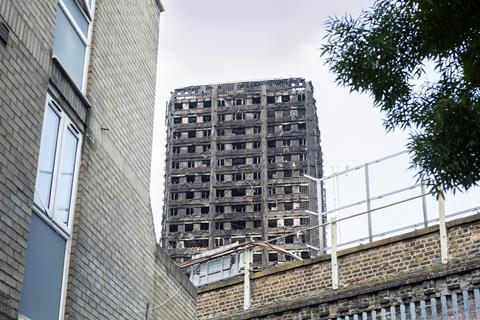 Launching the committee's own inquiry into the government's approach to removing dangerous cladding from residential tower blocks, Betts said that more than a hundred buildings were still encased in combustible material and thousands of residents faced serious financial strain.
"The government is providing financial support to enable the removal of ACM cladding from privately owned buildings, but this appears to be far short of what is necessary to address the real scale of the issue.
"We have launched this inquiry to understand the impact that the government's response has had in providing support and driving forward remediation work…and look at what more will need to be done to ensure that buildings are made safe, and the financial impact on residents addressed," he added.
Betts, the Labour MP for Sheffield South East, said the inquiry would examine the scale of issues facing residents in buildings due to combustible cladding and assess the quality and effectiveness of government support for the removal of all forms of dangerous cladding from existing buildings, as well as the pace of remediation work.
"This committee has already called on the government to fund the removal of all forms of combustible cladding and criticised the pace of change. Nearly 1,000 days since the fire at Grenfell Tower, these issues must now be addressed," he said.
Building owners in the private sector have been able to apply to the government for funding to help pay for work to remove suspect material since last September but of 175 privately-owned blocks 143 have yet to be addressed.
Last month housing secretary Robert Jenrick delivered on the government's threat to "name and shame" those building owners who had yet to start such work.