Review into proposals for overhaul due out later this autumn
MPs have called on the body overseeing the restoration of parliament to get a move on with the £4bn job with the cost of maintaining the crumbling grade I-listed building now hitting the taxpayer for £2m a week.
In a report published today, the Public Accounts Committee criticised the Restoration and Renewal Sponsor Body for reopening "what few decisions have been taken" on the much-needed refurbishment works.
Concerns about the cost has led to a review of the plans being carried out by the sponsor body. The review is being led by Sarah Johnson, chief executive of the sponsor body, and is set to report to Parliament later this autumn.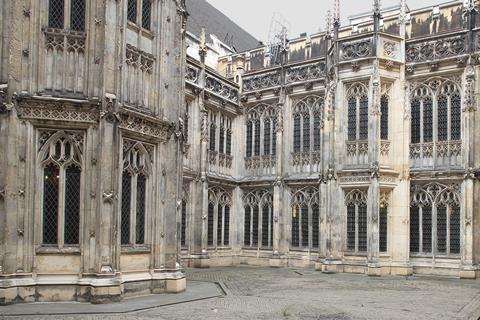 But committee chair, Labour MP Meg Hillier, urged the sponsor body to use the covid-19 pandemic, with many MPs and staff working from home and tourists relatively thin on the ground, as "an opportunity" to get started on the job.
She said: "The restrictions of the pandemic may provide an opportunity in this context and it's time for those responsible to get creative and get to work."
With the business case setting out the refurbishment's final proposals still two years away, she warned that further delays could see taxpayers could facing a £100m bill before works begin.
Both MPs and Lords agreed in 2018 to decamp to temporary facilities for a six year period while works are underway.
But the review has now thrown that into doubt and Hillier said: "After nearly 20 years of discussion and costs to the taxpayer of just maintaining Parliament now rising by £2 million a week, what we don't need is for the authorities to keep reopening and reviewing what few decisions have been taken."
She added: "We need rapid learning from comparable projects, clear vision, leadership and direction, now."
BDP has been appointed to carry out architectural and building design services alongside consultant CH2M, later bought by Jacobs, which is working on programme, project and cost management services.
If a full decant is dropped in favour of incremental work, then AHMM's plan to create a temporary Commons chamber in Richmond House – which went in for planning last November – would almost certainly be ditched.
Lendlease is due to carry out work on Richmond House, part of the £500m Northern Estate Programme which involves upgrading a number of offices across Westminster to house MPs and parliamentary staff while the Palace of Westminster is overhauled.
This part of the deal, which has been let separately to the Richmond House work and is being carried out by Wates, involves restoring and upgrading several grade I and grade II-listed buildings in Whitehall.