Contractor wants 10% of UK projects to be led by women in 2023
Multiplex has launched a new flexible working programme as part of its efforts to increase the number and influence of women within its UK business.
Dubbed 'Multiplex Flex', it aims to attract and retain talent and help women to take on senior roles, where the gender pay gap is highest.
It is introducing a range of flexible options into the day-to-day working of the firm's 825-strong UK workforce, of which just over a fifth are female. These include flexible hours, early finishes on Friday, weekend time off in lieu, nine-day fortnights, four-day weeks and remote working.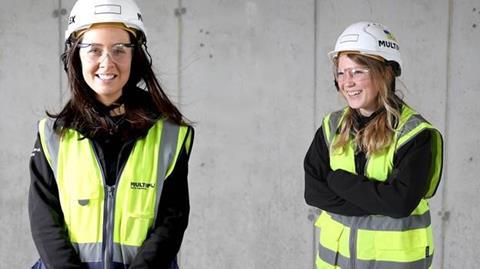 Multiplex said it wants the programme to attract and retain more women into its UK business
All of these options were trialled on live Multiplex projects, including its £420m mixed-use Broadway scheme in Westminster and independently reviewed by flexible working consultancy Timewise.
Multiplex said it found a significant improvement in the work-life balance, allowing more men to take on domestic care responsibilities including school runs and evening chores.
The firm's diversity targets include half of all graduate intakes to be female by next year and 10% of all projects to be led by a female team member by 2023.
By 2025, it also wants to improve the gender pay gap by 10% and have at least a quarter of its UK workforce composed of women.
Multiplex Europe director Callum Tuckett said: "It is well-documented that the construction industry is behind the curve in terms of creating opportunities for women, including pay equity and career progression.
"By enabling project directors to unlock formal and informal flexible ways of working and introducing more flexible options throughout the employee life cycle of recruitment, training and promotion, we are convinced we can create a working environment at Multiplex that is not only equitable and more diverse but happy, healthy and productive."
Data collected by Building this month showed that women in the UK's biggest contractors and housebuilders are still paid a quarter less than men.
The firm with the greatest median gender pay gap was Morrison Utility Services at 65.3%, a 59.1% increase on the year before the pandemic.