Murphy Group to lose chief executive John Stack, as well as strategy and business development director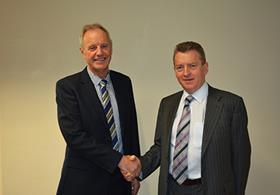 Murphy Group is to lose both its chief executive and a senior director this month, in the wake of a restructure of the firm.
Murphy Group confirmed that its chief executive John Stack would be stepping down from his role at the end of September "following on from the successful implementation" of a board restructure earlier in the year.
The firm said chief financial officer Matthew Behan would take over as interim chief executive from 1 October.
The firm said: "John Stack has decided to hand over the reins as CEO of the company at the end of September for the next phase of development."
It is understood that the firm's strategy and business development director Colin Courtney will also exit the firm at the end of this month.
Courtney, previously with Skanska, was only appointed to his role at the firm in April 2013.
In March Caroline Murphy, daughter of the late John Murphy, the founder of Murphy Group, stepped down from her role as a board director of the family-owned business after a dispute with fellow board members.
Murphy said she had been unable to realise her aim of taking the £656m-turnover Murphy Group into an "employee-owned structure".