Construction firm hires London and South director from Skanska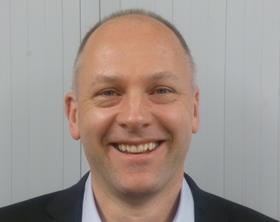 Murphy Group has appointed Bill Thicknes from Skanska as its operational director for London and the South.
Thicknes joins the contractor from the UK arm of Sweden-based Skanska, where he was a project director.
Murphy Group said Thicknes - who has led projects with clients that include the Olympics, National Grid, and Network Rail - will be responsible for the firm's water and wastewater, highways and streetworks, and minor works businesses in London and the South.
Darren Ramsay, Murphy's managing director for London and South, said: "Bill joins us at a very exciting time of dynamic change and growth, not only for the company as a whole but for the water and wastewater sector in particular."
He added: "Bill brings with him a wealth of experience and expertise in major projects and defining leadership skills that will help to grow our service within these sectors, and drive profitable and sustainable growth."
Thicknes said: "It is great to be joining Murphy at this time. My immediate focus will be to further our client relationships, working on new and innovative solutions to their needs. I will look to build long-term relationships with our partners and supply chain, nurturing the existing strong skills base within the company, and drive forward Murphy's industry leading safety performance."