Major contractors are thinking twice about bidding for Building Schools for the Future projects as uncertainty grows over the future of the £55bn scheme
The news comes ahead of George Osborne's emergency Budget next Tuesday, which could include an announcement on the future of the programme.
As revealed in Building last month, Department for Education officials are preparing to put on hold all schemes that have not reached preferred bidder stage, pending the outcome of a review of school building procurement.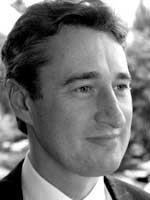 Ken Gillespie, managing director of construction at Galliford Try, said: "We're not as aggressive as we were six months ago given the complete lack of knowledge over what shape BSF will take. Twelve months ago, we would do three or four BSFs a year. Today, we have a three-hour meeting to convince each other it's the right thing to do strategically."
A senior figure at another large contractor said the company was reviewing whether to bid for BSF projects at all.
"The company is going to have a meeting to decide whether it is worthwhile chasing BSF deals in future," he said.
"You have to think about how much time and money it takes to bid for these projects against the background of so much uncertainty around."
Rick Willmott, chief executive of Willmott Dixon, said the group was steeling itself for cuts that could lead to resources being moved or the shape of the firm being changed: "We're beginning to think prudently about the future and what our structures might look like if there are radical shifts in our ability to secure volume. Every sensible contractor is doing the same."
The projects likely to be put on hold include about £2bn of projects approved by the previous government as far back as last July, as well as those that have not had funding allocated.
It is understood that all projects that have reached financial close and virtually all those at preferred bidder stage will progress as planned, although sources have warned there may be "some grey areas".