Nick Pollard says he will focus on improving the operational performance of the business as it seeks to recover from a £50m profit warning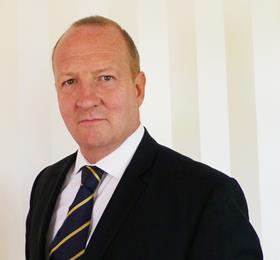 Balfour Beatty's new UK construction boss has said he will focus on improving the operational performance of the business as it seeks to recover from a £50m profit warning announced last April.
Speaking to Building, Nick Pollard, who was today announced as the new chief executive of Balfour Beatty's UK construction business, said his biggest priority in stepping into the job would be to ensure that it becomes "operationally excellent" across all parts of the business.
He said: "I want to help the team and enable the team to become operationally excellent. Let's face it: Balfour Beatty clearly has built some fantastic schemes, so the question is how to you make the performance more consistent and more unified."
"It's going to be absolutely bloody hard work - and I know there are people working extremely hard at the moment - but it will be hard work and it always is as construction is a really difficult industry with a history of trading huge risk for relatively low margins.
"It's the nature of the UK construction industry and therefore controls, governance processes, but most of all behaviours and capabilities are always the top issues."
The £50m profit warning in April saw Balfour Beatty Group chief executive Andrew McNaughton seize control of the UK construction business, with former chief executive Mike Peasland stepping down to the role of managing director of the regional business, where around 75% of the £50m hit to profit was located.
Pollard, who has previously been chief operating officer of Navigant Consulting's Global Construction practice and chief executive of Bovis Lend Lease UK, said his biggest priority was to "get out on the frontline and listen to people".
He said: "It's a cracking business and a cracking brand but on a few projects, in some parts of the business, it's lost its way a bit and taken its eye off the ball.
"It's well worth me now putting my shoulder to the wheel and helping lead the team through a difficult economy and a difficult period and to bring it out in better shape than when it went in.
"My biggest priority to start with is listening to people - getting out on the front line of the business and listening to the people who build our projects; listening to our customers; and listening to our suppliers.
"I want to get out there and listen to our people and see from their perspective how the business is shaping up."
"What's the task here? To secure operational excellence that makes the business a sleek competitive and intelligent as it can be and ensure the business is going to create the best value for our customers," he said.
"Good construction practice is all about selecting the right scheme to price; selecting the right clients; selecting the right supply chain to support you; and the right people to manage and lead those projects."
Pollard's appointment came as the firm said it would close three of its regional offices, in Dartford, Rochdale and Doncaster, as part of an ongoing review of the viability of its regional UK construction business.
Pollard said it was "too early to tell" if there would be further office closures and that he would be keeping the business "under review".
"That's just a simple fact of business life," he added.
Pollard said he was looking forward to working with Peasland, who retires from the business at the end of the year.
"I've a tremendous respect for the man. I think he is a super guy and I take my hat off to him in that he has rolled up his sleeves and jumped into the business where he perceived he can most help the team move forward as quickly and productively as possible," he said.
"That is absolutely the nature of his character and his integrity."