New housing zones in four London boroughs will provide 12,000 homes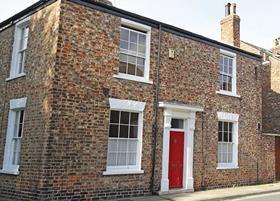 The mayor of London has today announced a further four of the 20 housing zones planned across London.
The new zones in the Havering, Enfield, Redbridge and Tower Hamlets areas of the city will deliver a combined 12,000 new homes, of which around 3,500 will be affordable housing.
It means 15 planned housing zones have now been announced. Over 45,000 homes are set to be created with around 14,000 at affordable rates.
The housing zone in Redbridge is expected to provide up to 4,000 jobs in construction and 150 apprenticeships.
Also included in the recently announced housing zones will be two new rail stations, a new park, new primary schools, and new retail and entertainment spaces.
So far the mayor of London's office has contributed £162m to the housing zones, which are a joint effort between the Greater London Authority (GLA), the government and local councils with the intent to streamline approval processes and fast-track new housing development.
Mayor of London Boris Johnson said: "By freeing up empty brownfield sites from lengthy approval processes and providing a funding boost, we can ensure new housing capacity is created in areas where it might never otherwise have happened.
"I am very pleased that the announcement of four more housing zones today brings us within touching distance of our aim to create 50,000 new homes through this innovative scheme."