Government funds scheme to tackle energy inefficient housebuilding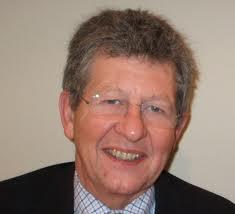 The government has announced it will fund a construction industry wide scheme aimed at closing the gap between the energy standards new homes are designed to and the way they perform when built.
It is a longstanding complaint against the construction industry that many buildings built in the UK are designed to a high standard of energy efficiency but do not achieve that in practice - a problem referred to as the "performance gap". It is this problem that the programme will seek to solve.
The programme of work between the government, manufacturing and construction industry will look at where some new build homes are failing to match up to expectations, from building materials to construction practices.
This work will include a programme of testing homes' energy efficiency and a set of recommendations for improvement.
The programme of testing will be overseen by the Zero Carbon Hub and will run from 2013 to 2020.
The first set of recommendations for how to improve the performance of homes will be made next year.
Announcing the programme at Ecobuild, building regulations minister Don Foster said he wanted to make homes in the UK the "most energy efficient possible".
He added: "From today government and industry will be working hand in hand to ensure new build homes live up to expectations, and drive energy bills down for householders.
"The alternative would be further regulation of industry but I do not want to add red tape and financial burdens that would just be passed on to already struggling homebuyers. Instead I want to work with industry to improve standards and performance in practice"
The government will provide £380,000 for the scheme with a further £1 million of cash and in-kind support from industry.
Foster said tackling carbon emissions from the country's buildings was "crucial" to meeting the government's overall carbon emission reduction targets because buildings account for nearly half of the UK's emissions.