Warm Up North partnership is second local government group to propose joining scheme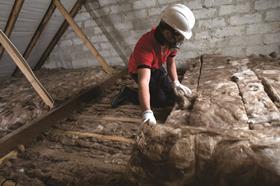 A Newcastle council-led local authority partnership has become the second local government consortium to unveil plans for a Green Deal scheme.
The Warm Up North partnership of six local authorities is set to release tender documents later this month for the retrofit of up to 15,000 homes over three years.
The scheme is estimated to be worth about £80m, though the value could increase if more local authorities join the partnership. A similar scheme called Birmingham Energy Savers has 37 local authorities on board and is valued at £1.45bn.
Starting next year the Newcastle scheme will focus on hard-to-treat properties, but may eventually extend to municipal buildings as well.
David Slater, executive director of environment and regeneration at Newcastle council, said: "Local authorities will play a key role in co-ordinating, financing, and providing technical understanding [for the Green Deal], so that the public can be assured they are not being ripped off."
Prior to entering procurement, Newcastle council will host a supply chain engagement day on Friday 11 May.
The government is keen to encourage area-based take-up of the Green Deal and last week announced it was considering enhanced incentives if it was taken up by community groups.
The incentives are to be financed from the £200m fund set aside to support the launch of the scheme.