Nick Clegg asked to intervene to prise £40m of seed funding from Green Investment Bank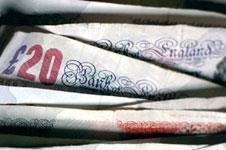 Work on the Green Deal Finance Company (GDFC) has ground to a halt because of a lack of government funding.
Construction industry leaders have written to Deputy Prime Minister Nick Clegg to ask him to intervene to speed up the release of £40m of seed funding from the government's Green Investment Bank for the GDFC.
The GDFC was set up to leverage low cost finance from the financial markets to keep interest rates for the Green Deal low, making the scheme more attractive for customers.
It has been in talks with the Green Investment Bank about an initial investment of £300m to cover set-up costs, capitalise the company and allow it leverage further money from the markets.
But last week members of the GDFC including contractors Carillion, Willmott Dixon, Mark Group and energy firms Scottish Power, Npower and E.ON wrote to Clegg to warn that the programme's timetable will slip if funding is not forthcoming.
The letter said: "The GDFC will require approximately 6-9 months to complete its implementation work and to then be ready to lend. The longer funding is delayed the further back the launch of Green Deal finance will be pushed."
The funding is needed to set-up complex financial IT systems, offices and staffing all of which will need to be in place to secure finance from the markets.
The letter warned that few providers would be able to participate in the Green Deal without the GDFC to finance it and any that did would have to do so at higher interest rates.
Plus, it said small and medium enterprises would not be able to participate in the programme because they would not be able to be competitive on interest rates.
The letter, which was also sent to energy secretary Ed Davey and business secretary Vince Cable, added: "There was, and still remains, no appetite amongst Green Deal providers to take long term consumer debt onto balance sheet. While the programme might offer a real commercial opportunity, it must also meet individual organisations' rigorous investment criteria and return value for their shareholders and stakeholders."
The stoppage led shadow energy minister Luciana Berger to claim that the Green Deal is "spiralling out of control".
She said: "Ministers need to get a grip of the mess they have created."