Retailer spending extra £45m on capex compared to same period in 2014.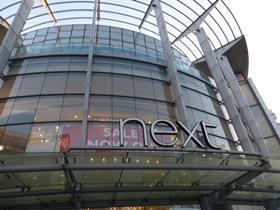 Next is planning to expand capital expenditure to £155m on the back of a rise in revenue to £1.9bn.
Next's latest half year results showed that the retailer's planned spending on retail space, refits and warehouses is £45m, ahead of the same period last year, with the retailer planning to raise investment in warehouses from £12m to £27m by January 2016, and new retail space expansion by £11m to £85m.
In a statement Next said: "New retail space remains our biggest investment at £85m. We are increasing our expenditure on cosmetic and maintenance refits to £15m which compares to £6m last year, we expect this figure to average £11m over the course of the next three years.
"Warehouse capex increases by £15m to £27m, which includes £20m on a new furniture warehouse. Expenditure on head office infrastructure increases to £16m as we continue the process of upgrading our central facilities."