Richard Beresford joins from the British Medical Association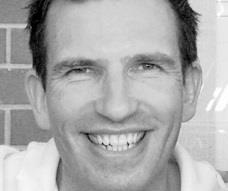 The National Builders Federation (NFB) has appointed Richard Beresford from the British Medical Association to become its new chief executive.
Beresford will take up the role on 16 June, replacing current NFB chief executive Julia Evans, who exits later this month to become boss of not-for-profit consultant the Building Services Research and Information Association (BSRIA).
Beresford is currently head of the British Medical Association's international division.
Prior to that he was European director for professional accounting body CPA Australia and also worked as head of marketing and development for law firm Nabarro Nathanson.
Beresford said: "I am proud and honoured to be joining the NFB as its chief executive. There is a huge legacy to continue and build upon, as left by the outgoing chief executive Julia Evans, and I am looking forward to the challenge of ensuring that the NFB furthers its reputation as the voice of the construction industry."
He added: "2014 will see the Federation embark upon a programme of growth and expansion in the next phase of its development. We will continue to champion more favourable conditions for our members, in vital areas such as public sector procurement, utilities, access to finance, health and safety, training and innovation.
"We are currently leading in delivering the procurement and access to finance work stream in the government's industrial strategy for growth, Construction 2025.
"It is my intention to continue to forge close links and partnerships across industry, working closely with members. It is also important to maintain a high public profile for the NFB as a policy influencer and leading commentator on the industry, the economy and government affairs in the UK and Europe.
"I aim to ensure that our members' voice is heard at both a local and national level. I am very much looking forward to working with the staff and members of the NFB to make this happen."
Evans said: "I could not have achieved anything during my time at the NFB without the dedication and commitment of the NFB staff and members and the great teamwork that lies behind all our activities. I want to thank the staff, members, associates and partners for their support, advice and insights.
"I also wish to thank our board members and the chairman's group for their wise counsel and guidance in helping to steer the Federation through challenging times."