Rescue deal hinged on firm being able to file delayed 2020 results but board says it can no longer trade as going concern
NMCN became the most high-profile collapse of a listed firm since Carillion nearly four years ago when the civils and building contractor sank into administration this afternoon.
The company, which can trace its origins back to 1946 and is still widely known as North Midland Construction, said it has appointed Grant Thornton as administrators after repeatedly busting a series of deadlines to file its 2020 accounts on which a refinancing deal hung.
According to its last annual report, NMCN employed 1,700 people and its last recorded annual turnover was the £405m it posted in 2019.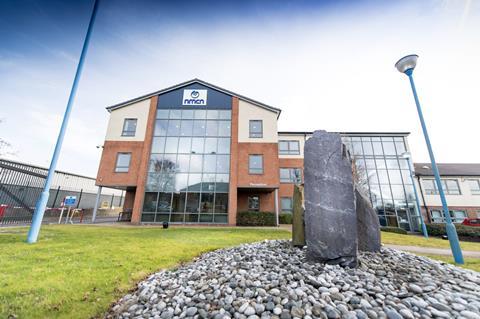 But a series of problem jobs and delays in getting auditors to sign off its 2020 accounts saw its shares suspended at the end of June after the firm said it would miss the deadline to file the results – which were expected to show losses of £43m – by the end of that month.
It then said it would to file its 2020 accounts as well as its interim results for the six months to June this year at the same time at various points over the summer but 10 days ago admitted it would miss a fresh deadline of last week and was now working towards a new deadline of 1 November.
In that announcement of 24 September, it said it had secured the support of would-be white knight Svella to extend the process for the rescue deal as well as that of its bank, Lloyds, which had agreed to keep the firm's £11.8m overdraft going until 5 November.
But last Friday the firm said it would miss the 1 November deadline as well meaning the refinancing with Svella would not be completed as planned by 19 November.
In a statement to the Stock Exchange this afternoon, it said: "It has now become apparent that the Company [NMCN] will be unable to approve the audited financial statements in a timely manner to allow the Proposed Transaction to complete within the required timeframe. This in turn has led to significant liquidity issues for the Group and particularly the Company, which unfortunately is now considered to no longer be able to continue trading as a going concern."
>> Analysis: NMCN faces crucial few weeks as bad news keeps on coming
It said parts of the business were under offer from rival firms while "discussions are ongoing with further parties which may lead to indicative offers on a similar basis".
But it admitted: "It is expected that this process will be conducted out of administration, to safeguard the continuity of operations and employment, and consequently the consideration receivable by the Company is unlikely to result in any value for equity shareholders."
NMCN, which listed in 1982, has been labouring under the weight of a series of problem contracts first flagged last September which led to the departure of then chief executive John Homer.
He was eventually replaced by former NG Bailey director Lee Marks in May with the firm announcing a month later that it had struck a refinancing deal worth up to £29m which would have seen it hand a controlling stake to three-year-old Svella which specialises in rescuing stricken firms.
In this afternoon's statement, NMCN said that its deal with Svella has now been cancelled.
NMCN has previously blamed two problem water contracts as well as ongoing performance issues at its building arm for its woes. It had already admitted that it would remain in the red this year.