Stephen Stone adds his appointment is to drive growth at North Yorkshire specialist
There are no plans to float modular housing firm Ilke on the stock exchange, according to Stephen Stone, who was last week drafted on to the board.
The appointment of Stone, who led Crest Nicholson's successful stock market IPO in 2013, led to some speculation that Ilke, which is owned by private equity firms Sun Capital and TDR Capital, was considering a flotation.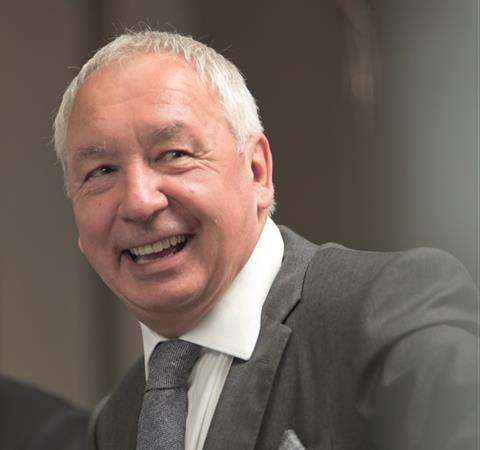 But Stone told Building's sister title Housing Today he had been brought in to boost its growth trajectory, with a particular focus on its new "turnkey" development business where it buys and develops sites for local authorities and housing associations as well as manufacturing and installing the homes.
Asked about the possibility of a flotation, Stone said it was "far too ambitious" to consider for the business, which he said will next year sell around 1,500 homes.
He added: "It'd be nice, but [it's] far too ambitious. Ilke is a growing company but these things take a long time to build up – they're years in the making."
Speaking about the attitude of the firm's owners, Sun Capital and TDR, Stone said: "This is a growth story. They've invested, other people have invested as well.
"All shareholders recognise you don't create a modular manufacturer overnight. It takes years of preparation before you get something."
He said the business was targeting sales of 2,000 homes per year in the medium term – the maximum possible from its existing Knaresborough, North Yorkshire, production facility. He said that long term, the ambition was to move beyond 2,000 homes per year.
Ilke was set up in 2017 initially as a joint venture between housebuilder Keepmoat and steel frame building specialist Elliott Group.
In its most recent published accounts, to March 2019, Ilke turned over just £2.6m – albeit this was prior to winning a series of significant contracts and £30m in backing from housing quango Homes England last year.
Stone is one several former Crest Nicholson executives to take a role in Ilke. In 2019, the firm appointed Crest's former Midlands boss, Ben Miller, as managing director, subsequently making him chief executive.
In the same year, former Crest directors Tristin Willis, Tom Heathcote and Matthew Bench also joined the business.