Tunnelling machines have been lowered in at Battersea Power Station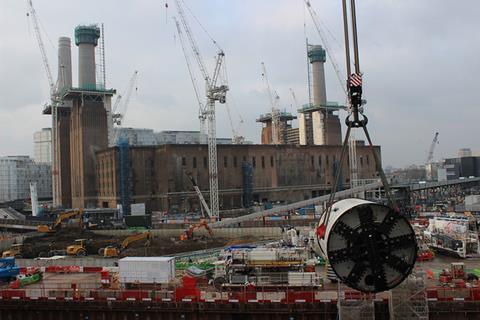 Two giant tunnel boring machines have been lowered into the ground at Battersea Power Station as work on the Northern line extension cranks up.
Tunnelling for the two 3.2km tunnels is expected to start in March and will eventually bring the Northern line from Kennington to Battersea Power Station via Nine Elms Station.
The tunnelling by the machines given the names Helen and Amy by local school children after the first British astronaut, Helen Sharman, and British aviation pioneer, Amy Johnson, is expected to take six months to complete.