Northern transport bosses 'reluctantly agree' to government's request
Transport for the North has agreed to delay the submission of the business case for Northern Powerhouse Rail while it waits for the government to unveil its regional rail plan.
The board of Transport for the North, which met yesterday (18 February), said that it has "reluctantly agreed to delay submission" until after the government has published its Integrated Rail Plan (IRP) - at the request of the Department for Transport.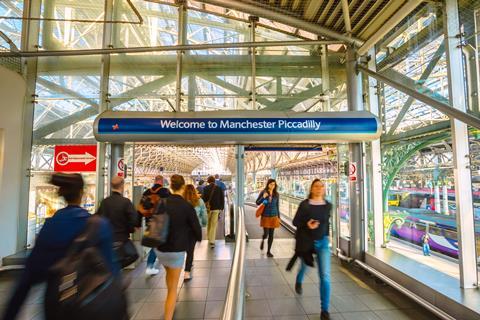 Northern Powerhouse Rail (NPR), a pet project of the former chancellor George Osborne and now a central plank of the government's levelling up agenda, aims to build six new rail lines and upgrade connections between cities across the North of England to boost economic activity.
In December, the National Infrastructure Commission recommended a longer-term phased approach for the programme while suggesting the eastern leg of the HS2 route be curtailed to save costs and prioritise other works. This recommendation was opposed by northern transport groups, including Transport for the North, which argued for full funding for HS2 and other rail links.
NPR is currently expected to be completed between 2029 and 2040 depending on its phasing.
According to papers published ahead of the meeting transport secretary Grant Shapps asked for the Northern transport body to wait so there was an understanding about financial and programme priorities.
The papers said: "The strategic outline case (SOC) is currently on track for submission to government in March 2021.
"The timing of a delayed SOC would very much be dependent on the content and timing of the IRP."
The papers also outlined how much different IRP scenarios would delay the £39bn project.
It said depending on what the government's plan said submission of the business case would be delayed by between three and nine months.
But TfN did say a delay to the business case did not necessarily mean a delay to the construction of the project due to potential options to streamline steps in the planning process.
It said: "There could be an opportunity to achieve a single preferred concept on most, or indeed all, of the NPR network within the timescales of a delayed SOC.
"Alternatively, the IRP could take decisions on the shape of the NPR network based on the SOC evidence removing the need for some or all of the further shortlisting."
A statement released after the meeting has confirmed that while members agreed to delay submission of the business case, TfN would be submitting statutory advice on the North's preferences to the Department for Transport.
Northern Powerhouse Rail connections
The stated aim of the Northern Powerhouse Rail project is to improve the east to west rail connections between six key cities in the North of England in order to make the region more economically competitive. It says the improvements will mean an extra 35,000 train seats between the cities per hour while journey times will also be shorter. The main links wll be between:
Liverpool to Manchester
Manchester to Sheffield
Manchester to Leeds
Leeds to Newcastle
Leeds to Hull
Sheffield to Hull