Number of construction firms falling into insolvency declines for tenth month in a row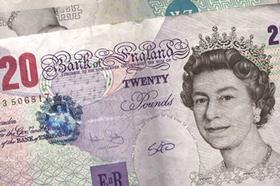 The number of construction firms going bust has fallen for the ten month in a row the latest business insolvency figures have shown.
The Business Insolvency Index from Experian revealed that the building and construction industry saw a year-on-year fall in August - from 0.17% 0.12% - the tenth month in a row it has fallen compared to the previous year.
Overall business insolvency rates in August fell from 0.09% to 0.08% year-on-year marking the twelfth month that the rate has remained stable or fallen.
Max Firth, managing director Experian Business Information Services said: "We haven't seen such a prolonged period of stability and improvement in insolvencies for a while and the figures signal an increasingly robust business population, which bodes well for growth.
"What is particularly significant is the biggest fall coming from 51-100 employee companies. It follows on from a strong year-on-year drop in July and will give more confidence to these mid-sized businesses which suffered the most during the recession.
"When times are good and businesses are looking to grow, safeguarding the supply chain through business monitoring is integral.
"Businesses need to ensure that they are alerted to any potential issues quickly so sufficient steps can be taken to reduce any potential impact on their business."