The number of completed Green Deals more than doubled last month, but at just 458 the scheme continues to lag well behind expectations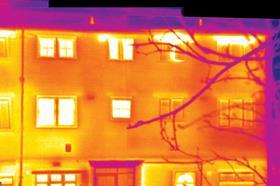 The latest Green Deal figures showed the number of completed Green Deals, where the measures are installed and the household is paying of the cost through their electricity bill, rose to 458 at the end of November, up from 219 in October.
Over the past year energy minister Greg Barker has repeatedly said the Green Deal, which was launched in January, would be "transformational" for the energy efficiency market.
In March, he told BBC Radio 4: "I wouldn't be sleeping if we didn't have 10,000 [signed up to the Green Deal] at the end of the year."
He added: "We think we can do much, much better than that."
However, the latest figures showed there were just 1,478 Green Deal plans in the system at the end of November, up from 1,173 at the end of October.
Of those 572 plans have been signed, with another 448 Green Deal plans in progress, but not yet signed.
The number of Green Deal assessments rose 15% to 117,454 at the end of November, up from 101,855 at the end of October. In November 15,599 assessments were carried out, down 6% on the level in October.
The figures also showed that the total number of measures installed using Green Deal finance was just 1,064 up to the end of November, with 33% of measures boilers, 20% photovoltaics, 17% solid wall insulation, and 10% heating controls.
But the figures revealed a continuing decline in the number of cashback vouchers being paid through the government's £125m incentive scheme to support the Green Deal.
The number of cashback vouchers paid out each month peaked at 3,298 in June but has since fallen steadily since to just 347 in November, down from 776 in October, with just £2.3m paid out through the scheme.
Meanwhile, under the Energy Companies Obligation, 379,297 measures were installed up to the end of October, with 72,014 measures installed in October alone - an increase of 23% on September.
Of all the ECO measures installed to date, 33% were for cavity wall insulation, 29% were for boiler upgrades and 29% were for loft insulation. All solid wall insulation types accounted for 4%.
Paul King, chief executive of the UK Green Building Council, said: "It's no secret that the Green Deal has had a rough ride in 2013 - with fewer than 500 homes having measures installed through the scheme it is not the Christmas present Government will have been hoping for.
"With the reduced ambition of the Energy Company Obligation (ECO) it is now even more essential that the Green Deal is ramped up. The proposed Stamp Duty and landlord incentives must drive households into taking up energy efficiency in 2014."