Ecobuild latest: Architecture critic Rowan Moore says HS2-style intervention is required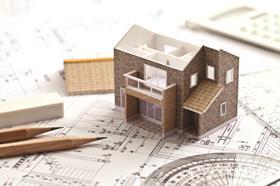 The Observer's architecture critic Rowan Moore has called on the government to put the same amount of time and money into housing as HS2.
Moore told delegates at the Ecobuild conference in London that the government seemed happy "to annoy a lot of people over HS2, I don't see why that energy can't go into housing as well".
Moore said the housing crisis required a policy intervention of similar scale to the suburban housing push of the 20s and 30s, or the council housing building programme of the post-War years.
He said: "The Green Belt stopped one and Thatcher stopped the other. Both had good reason for doing that. However we haven't really come up with a viable alternative.
"We need to look at public housing again and question the big decisions made in the last 30-60 years to see if we can do things differently this time around."
Dave Sheridan, chief executive of regional regeneration contractor Keepmoat, told the conference: "The challenges in London are totally different to outside. Investment in infrastructure is as important as the homes.
"With brownfield land we must open it up and decide we want a destination community."