Constructing Better Health scheme aimed at improving long term health of workers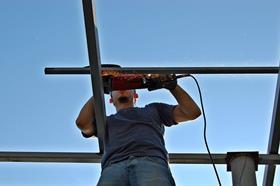 Construction financial adviser B&CE has announced it will acquire Constructing Better Health, a membership scheme for occupational health in the construction industry.
B&CE said the transition will take place over the coming months, and subject to finalising legal agreements, the non-profit organisation will initially take over running of the current Constructing Better Health (CBH) model.
Longer term, B&CE plans to engage with the sector to reform the current CBH offering, and said it will identify "quick wins" for improvement of the existing model as well as setting out a strategic plan for future industry provision.
Engagement on identifying future needs for the CBH will be undertaken with clients and employers in construction, as well as with those in the health and safety sector.
Patrick Heath-Lay, CEO of B&CE, said the acquisition was a "great opportunity" to take forward the "important work of strengthening occupational health" within construction.
He added that after a period of "intensive engagement" with the industry, B&CE hopes to launch a "new proposition that really delivers for construction workers and employers."