Sir John Armitt says industry should avoid 'empire-building' when seeking to win post Olympics work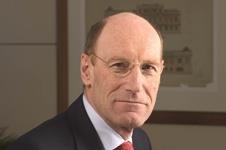 British firms must avoid the trap of "preaching" to the rest of the world when looking to win work off the back of the 2012 Olympics, the chairman of the ODA has warned.
Sir John Armitt said that he'd been getting positive feedback on the Olympic Park from foreign visitors, including from a Chilean minister who praised the "flexibility" of the UK's approach and its lack of a "single solution" as well as its perceived value for money.
However, speaking at the British Business Embassy earlier this week, Armitt said the achievements of the ODA and industry should be seen in a wider political context rooted in this country.
"What we've got to take going forward is that we don't go out and preach," he said. "We don't go out and say 'this is how we did it therefore this is going to be right for you.'
"What we've got to demonstrate is that we can sit down with our potential clients around the world and say 'let's understand the challenges that you face, which will be different to the challenges that we face in the UK' and then come up with the judgements and the right solutions that are right for them.
"I'm absolutely convinced that if we go out in an empire-building way…that will bounce right back at us. We've got to be out there…developing innovations and judgements that will be right for those people."
Armitt also challenged the government to make a fast decision on airport capacity in the south east, warning that other European cities had five to six runways compared to only three at Heathrow.
"Every month we don't make a decision we are putting ourselves at a disadvantage relative to other European cities and countries."
He said the Foster & Partners and Halcrow-developed Thames Hub proposal for a new airport in the Thames Estuary should be "seriously addressed" but said dealing with the future of Heathrow should be the priority.
Armitt was speaking at the British Business Embassy summit on infrastructure held at Lancaster House on Wednesday.