B&ES survey reveals multiple pressures on beleagured sector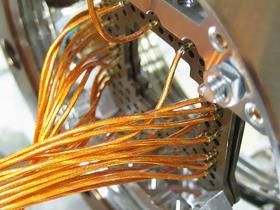 One in three M&E firms have suffered a drop in workload over the first six months of 2012, according to a State of Trade survey published by the Building & Engineering Services Association (B&ES).
The B&ES survey found the North-east of England, Yorkshire and Scotland were the worst hit regions, with residential heating and ductwork under the greatest pressure.
However M&E firms in the North-west, West Midlands, London and South-east, Eastern Counties and East Midlands, together with larger companies, all saw an improvement in enquiries.
The survey results come after a gloomy twelve months for the M&E sector, which has seen the collapse of former giants MJN Colston and Airedale, widespread redundancies and industrial unrest.
Half of the respondents said profit margins had been hit by lower tender prices and higher materials costs over the six month period.
Direct employment has fallen across the sector and 61% said they had not taken on an apprentice or trainee in the past year.
B&ES members said the biggest negative impact on their businesses came from 'late payment, tight margins and insolvency further up the contractual chain'.
Most of the respondents did say they expected employment levels to rise again during the second six months of 2012 and that they see a rising demand for renewable technologies as grounds for optimism and future investment in skills.