Low demand for assessments ahead of next week's launch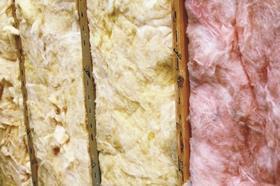 Only five households have had a Green Deal assessment since they became available in October last year.
While the government's flagship Green Deal scheme doesn't formally launch until next Monday the legal framework came into place in October 2012 making it possible for consumers to receive Green Deal assessments ahead of the scheme's launch.
However, only five have been completed and entered onto the government's register of Green Deal assessments.
Shadow energy minister Luciana Berger said: "This is yet another setback in what has so far been a chaotic launch period.
"It is very worrying that there appears to be so little interest in the Green Deal with just a week to go before the entire scheme goes live."
But energy secretary Ed Davey defended the levels of assessment: "Of course they [the public] don't know about it because we have not started to market it until Monday."
Energy minister Greg Barker said the government had not expected there to be much activity ahead of the launch on January 28, saying it was a long-term scheme and it had not yet been directly marketed to consumers.