Building contacted new chief Richard Collins to let him know your concerns before the external review into the institution's purpose, governance and strategy gets underway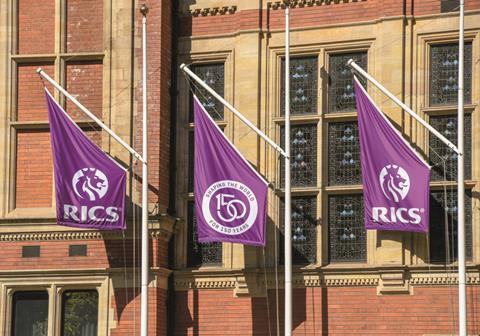 Dear Mr Collins,
Building is writing to you following your election as the interim chief executive of the Royal Institution of Chartered Surveyors. We are a publication with readers from across the construction industry and particularly the consultancy sector, many of whom are members of the RICS.
Since the upheaval started in December last year, when your institution became engulfed in a governance scandal, we have received an outpouring of responses from members about their concerns regarding the RICS and the changes they want to see.
Following the publication of Alison Levitt QC's independent report last month, members have told us they are pleased the RICS is embarking on a programme of reforms, albeit belatedly, and that change cannot happen fast enough. We recognise that, in your new role, you have responsibility for overseeing this process of reform, so we feel it is important that you read the views that members have taken the time and effort to send in.
Six key concerns have emerged among your organisation's members, who believe that:
The RICS has transformed into a commercial organisation rather being a professional body run in the interests of its members
Members' fees are excessive and many feel they do not get value for money in terms of support and services
The RICS has become remote and unapproachable to members, with people who make complaints often feeling that they have been ignored
The ethics and high standards which the RICS expects of its members have not been applied to the institution's leadership
The election process for the governing council is not transparent or fair
Salaries and bonuses given to executive staff are far too large
The RICS is known for priding itself on its royal charter and its central role in setting and enforcing the highest standards in the valuation, management and development of real estate and construction. But over the last year, much of that reputation has been left in tatters. The external review into the institution's purpose, governance and strategy is an opportunity for a fresh start, and to make sure that an investigation such as the Levitt review never needs to be repeated.
Below are excerpts from more than 6,000 words of responses sent to us since the publication of the Levitt report (in total members have sent more than 25,000 words to us this year about the RICS). We hope you will give them your full consideration.
Yours sincerely,
Building
>> RICS reforms: what changes do members want after bombshell report?