45-year-old swapped leading Australia business last year for non-exec post
Ray O'Rourke is bringing back his son from Sydney to fill a newly created chief operating officer role just a year after Cathal stepped down as boss of the firm's Australia business for a non-executive post.
The U-turn will see Cathal O'Rourke swap Australia's biggest city for Dartford from next month after previously announcing that he would be giving up an executive role at the country's biggest private contractor as part of a series of changes announced 18 months ago which saw Seamus French appointed as the firm's new chief executive – with Ray O'Rourke and younger brother Des becoming deputy chairmen.
But that plan was ripped up last autumn when the firm said French was leaving less than a year after joining it from mining giant Anglo American.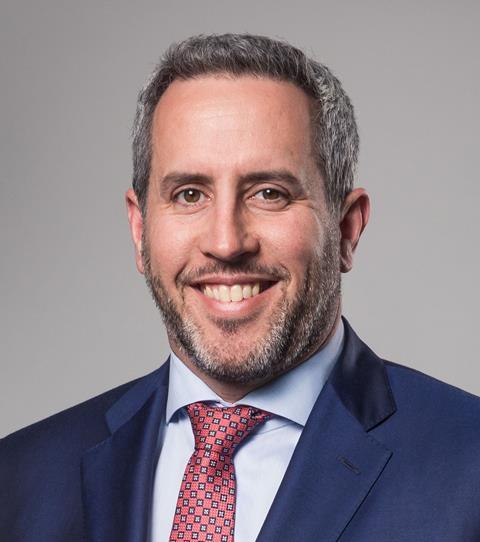 The firm also announced that Ray O'Rourke, who turned 76 in January, would become group chief executive and Europe managing director until next spring at least.
Cathal, 45, has been in Australia for the past 13 years, leading the division for eight years, and, announcing his new appointment today, the firm said he had stepped down from his role last year to take parental leave.
One source suggested Cathal was being lined up as the long-term replacement for his father which has seen several would-be successors come and go: "He is well liked at the business, so I think it will work in the long run."
Laing O'Rourke chairman Sir Joh Parker said: "I am delighted that Cathal will take up the new position of group chief operating officer. He will work alongside his father Ray, as well as Des O'Rourke and the group and hub executive committees, to focus on performance and culture as we enter the next stage of our Deliver 2025 strategic plan."
The news caps 18 months of shifting strategies at the business with Ray O'Rourke saying in summer 2021 that the firm was mulling a listing on the stock exchange by 2024.
A few months later, French's appointment was announced with Laing O'Rourke saying that Ray would "focus on innovation, people development and major clients" in his new role as deputy chairman with French supposed to have taken over outright running of the firm last September after eight months leading its Europe hub.
>> It's hard to let go: Laing O'Rourke and the problem with succession
Staff were told this afternoon that Cathal would be coming back to the UK and in a statement, Cathal said: "My partner and I will be returning to the UK with our nine-month-old daughter. This new group leadership role, and being closer to family, makes it an exciting time both professionally and personally."
The firm said Cathal will attend this month's meeting of its group board and "then manage his transition from Sydney to the company's Dartford headquarters during April".
In its last set of results for the year to March 2022, Laing O'Rourke said group turnover was at its highest level for four years at £2.9bn but the yo-yo performance of its profit over the same period – which climbed to £45.5m in 2020 – continued with the posting a pre-tax profit of just £2.7m.
Numbers were blighted by a £76m hit at its Australia business, thought to be a pay dispute with its Japanese partner on a huge gas station job in northern Australia. It was building four cryogenic tanks at the LNG Tanks Project in Darwin for lead construction partner Kawasaki Heavy Industries before its contract was ended in 2017.
It said the £75.7m exceptional item was made up of legal costs of £6.1m – meaning the firm has racked up a £17m legal bill on the dispute in the past four years – and a £69.6m "adjustment to the value of a contract asset in respect of a contract terminated during the 2017 financial year".