Industry hoping growth will be maintained after last month's general election result
Construction activity bounced back in November, according to the latest Office for National Statistics figures.
Monthly construction output increased by 1.9%, partially recovering from the 2.2% fall in October, with the increase representing the largest monthly growth since January 2019, when output grew by 2.4%.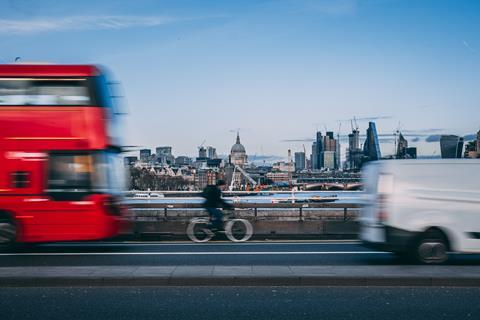 The ONS said it had received anecdotal information that output in October had been affected by adverse weather after large parts of the country were hit with deluges which saw sites flooded.
It said: "Although it is difficult to quantify the exact impact on the industry, output in November 2019 has partially recovered following this."
Simon Rawlinson, head of strategic research and insight at Arcadis, said analysis of the latest data showed that 2019 had been a strong year compared with 2018.
He said output in the 11 months to November 2019 was up by 2.1% compared to 2018, and that new work activity had been particularly strong, increasing by 3.1%.
But Brian Berry, chief executive of the Federation of Master Builders, said the industry must be prepared for the positive trend to come to an end.
He said: "It is too soon to tell whether this will be a longer-term trend, as some sectors such as private house building and repair and maintenance continue to see sluggish growth."
Output also increased by 1.1% in the three months to November 2019, compared with the previous three-month period. This was driven mostly by 1.6% growth in new work.
The rise in new work in the three months to November 2019 was because of growth in all sectors apart from private housing, which fell 0.4%.
The largest positive contributions came from infrastructure and private commercial, which grew by 3% and 1.8% respectively.
Gareth Belsham, director at consultant Naismiths, said the definitive election result in December would lead to stronger activity in the coming months.
He said: "The return of clarity, if not yet unbridled confidence, is prompting many developers who spent 2019 sitting on their hands to pull the trigger in 2020.
"The industry is far from back to health, but in the space of less than a month, its new-found sense of purpose is starting to make these November figures seem very distant."
He said the question was now how long the so-called "Boris bounce" would last and whether the industry had the capacity to deal with increased workloads.