Cost-cutting plan comes as Keepmoat lays off staff in response to coronavirus crisis
Taylor Wimpey is expected to make more than 100 redundancies as part of a restructuring programme designed to strip out £15m in costs from the business.
The £4.3bn turnover listed housebuilder is understood to be taking out an entire layer of senior management and merging its major developments team into its strategic land operation.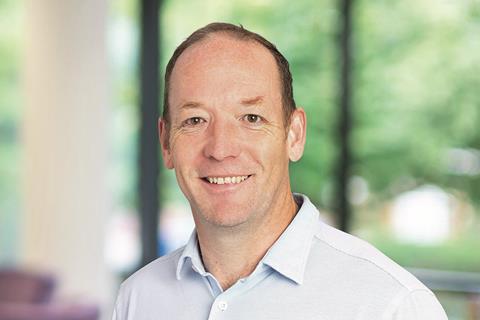 The news emerged as privately-held housebuilder Keepmoat confirmed that it had laid off 27 staff in a restructure which saw the merging of its three northern businesses.
Taylor Wimpey, which employees nearly 6,000 people in the UK and Spain, said in a November trading update that it was "in consultation on a series of proposed changes that would generate annualised savings in the region of £15 million from 2021".
Chief executive Pete Redfern (pictured) said at the time that the changes would see the firm's central and east London businesses merged and the removal of an operational tier of management but the firm did not spell out the full detail of the proposed changes.
Building's sister title Housing Today understands that it is likely that more than 100 staff will leave the business under the changes, which are not being made in response to the covid-19 pandemic.
The changes will see the removal of the seven-strong layer of divisional managing directors, who currently sit below the firm's regional chairs, directing the regional MDs.
As well as the restructuring of the London business, Taylor Wimpey will merge its major developments team into its strategic land business. The restructure is set to cost the firm £10m.
Taylor Wimpey is understood to have not made the changes in response to reduced expectations of growth following the pandemic but instead to ensure it keeps as lean a structure as possible to encourage future growth.
Tim Beale, chief executive of Keepmoat, said the £650m-turnover housebuilder had decided to restructure its business in light of the covid crisis, with the firm cutting management in its South-west office and merging three North-west offices into two.